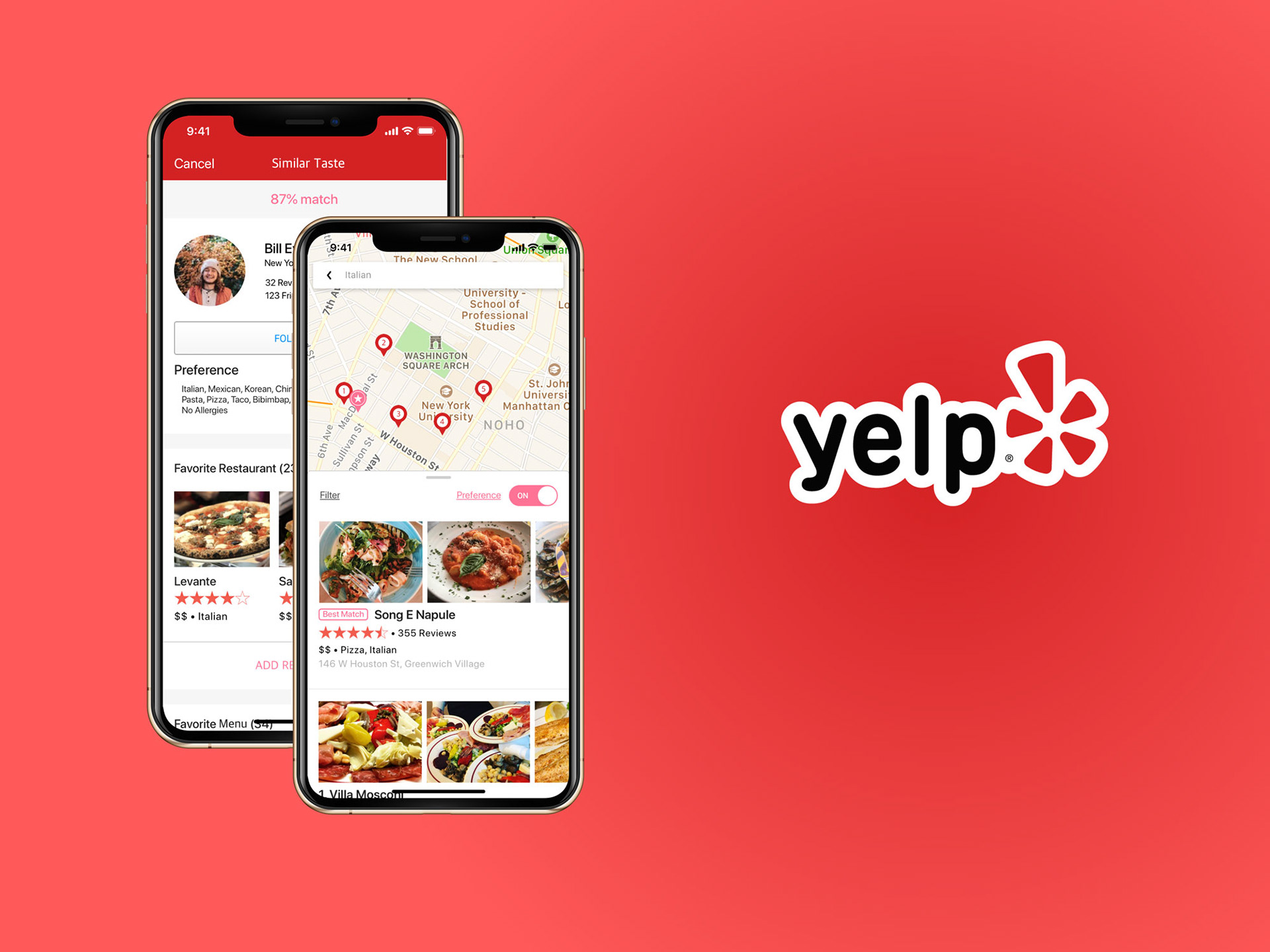 Although Yelp is a great app for finding a good restaurant, it left much to be desired. The challenge is to diagnose its current problem and enhance the usability.
User Research, UX design, UI design.
User Research, Storyboarding, Wireframe, Prototype, Usability Testing
Adobe XD, Sketch, Photoshop
Before interviewing the users, I drew an end-to-end user journey of a typical use of Yelp, which is searching the restaurants near by, to visualize users' pain point.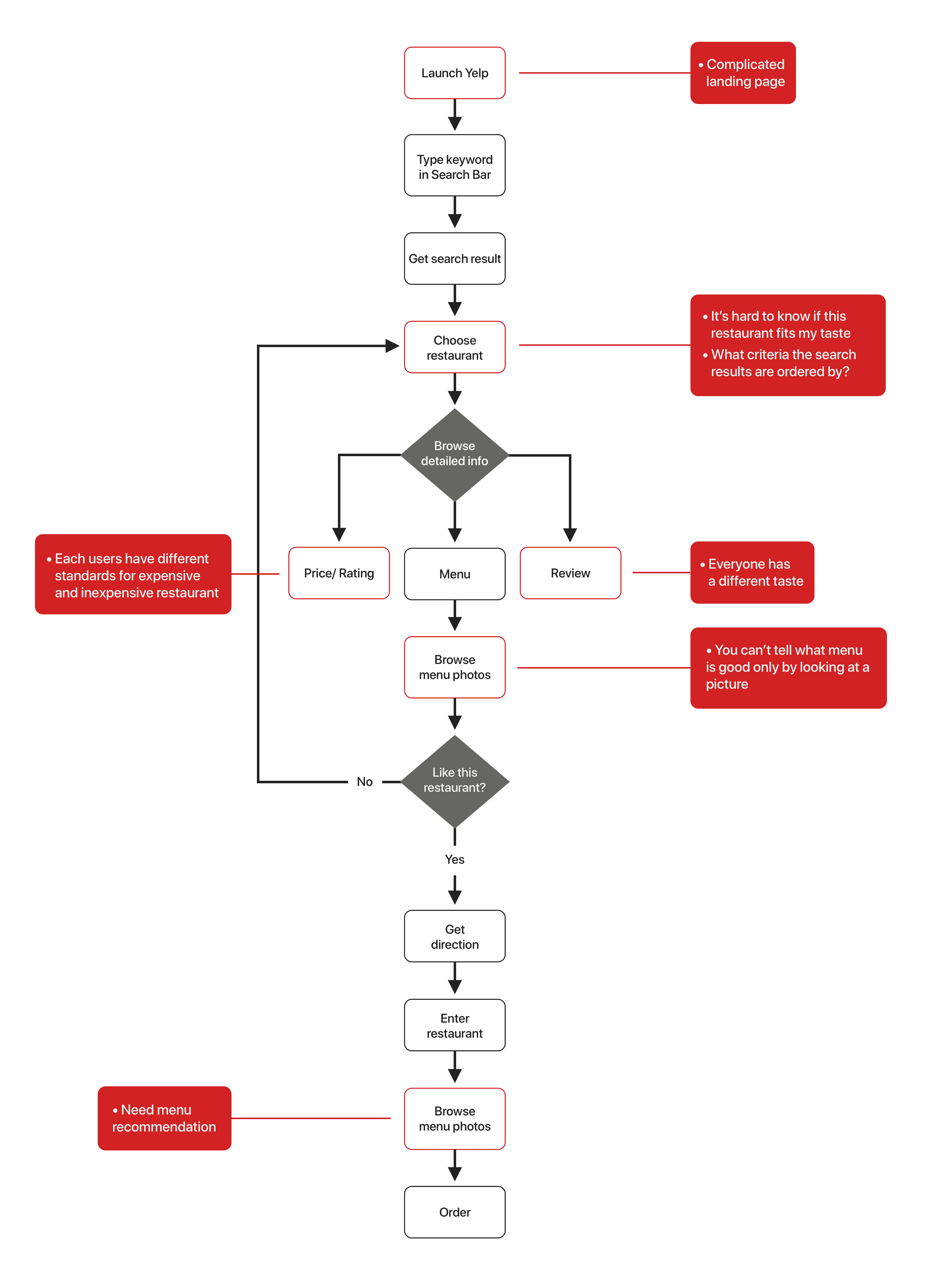 I asked people to interview with me to prove the problems Yelp users might face, which I anticipated through User's Journey. A total of 22 people were interviewed, and the process made it clear what users were happy with and what they wanted to change while they were using Yelp.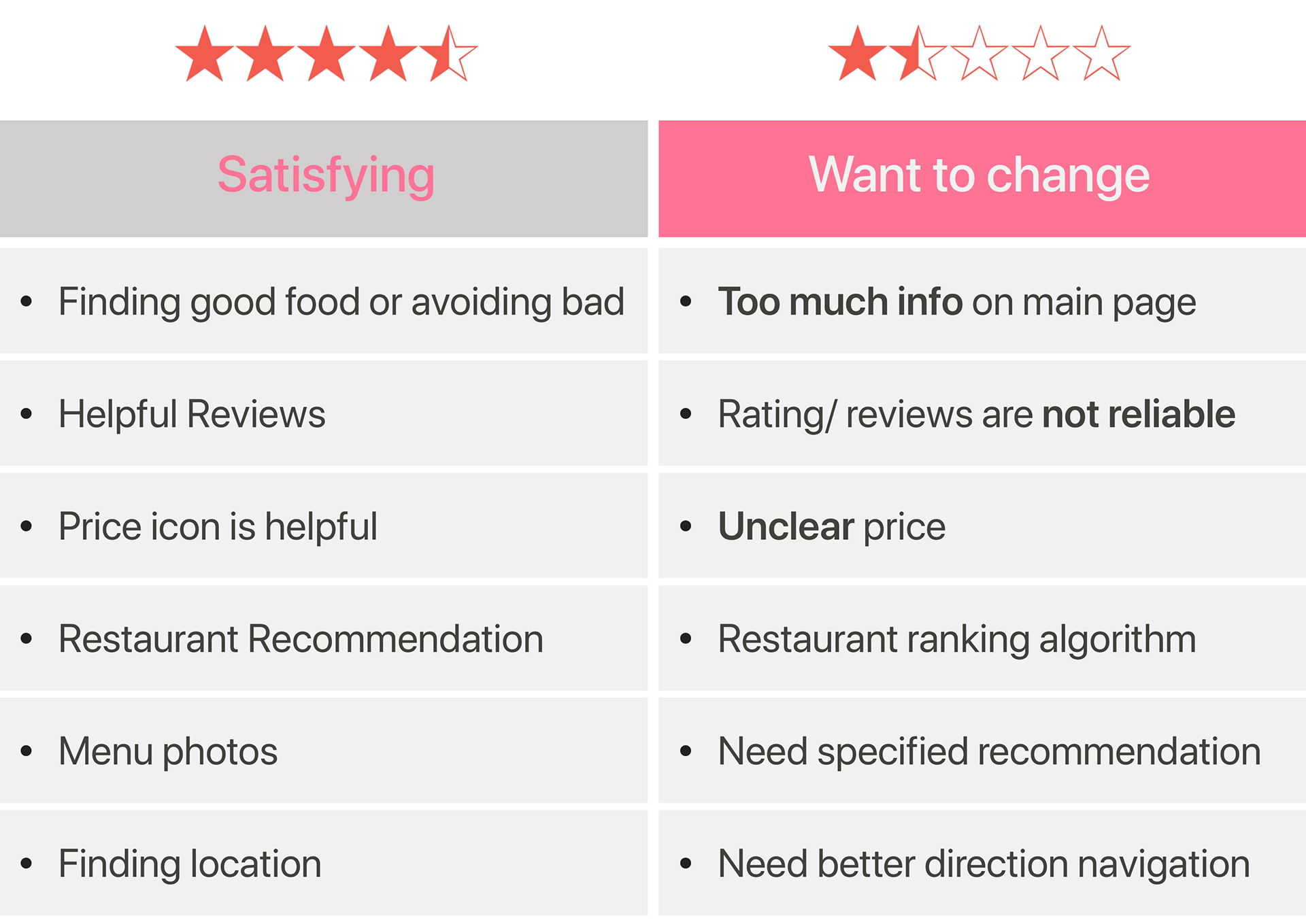 As you can see from the above interview results, there were a number of interesting overlap between what people were satisfied with and what they wanted to improve. That means, although some features are a good concept, there is still room for further enhancement.
  - Better design on the main page: too much information  
  - Reliable rating system and review
  - Clearer price information
  -
Focus on one main thing
 Restaurant search on the main page
  -
Customize it!
 Search filter that has My Preference
  -
Preference Analysis & Match System 
  -
Restaurant & menu recommendation system
 
     Based on the data from other people with similar preferences
Low Fidelity Prototype​​​​​​​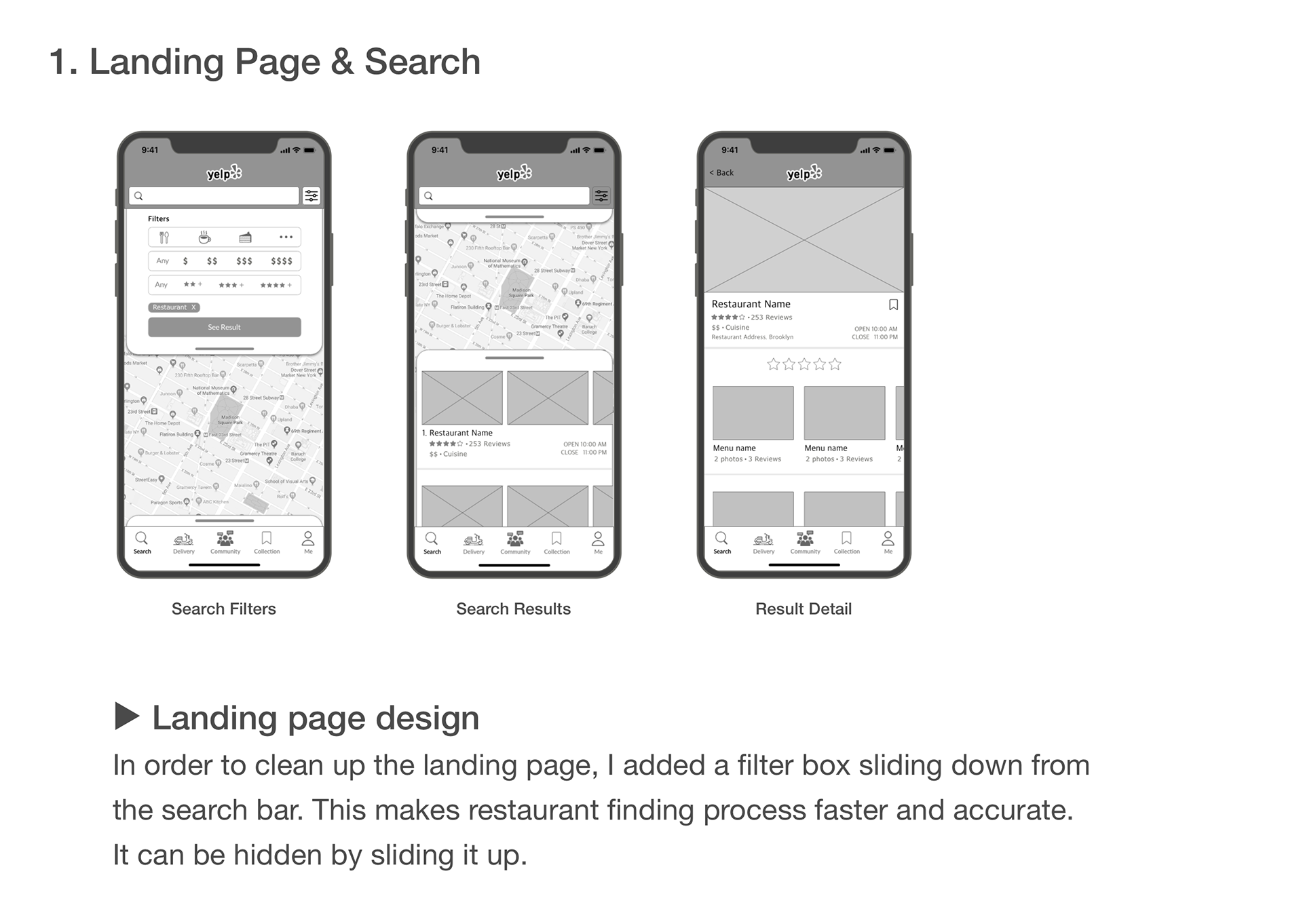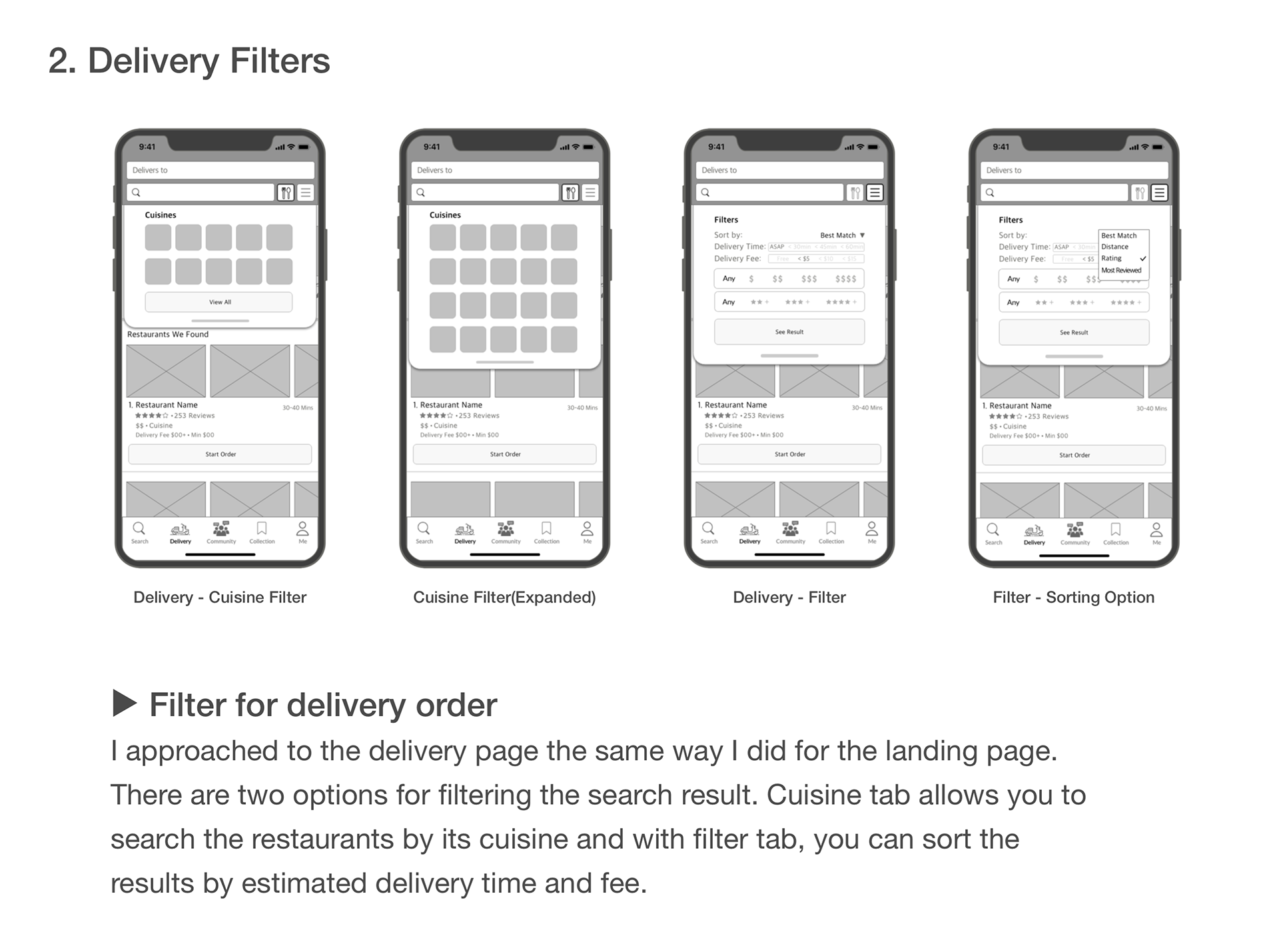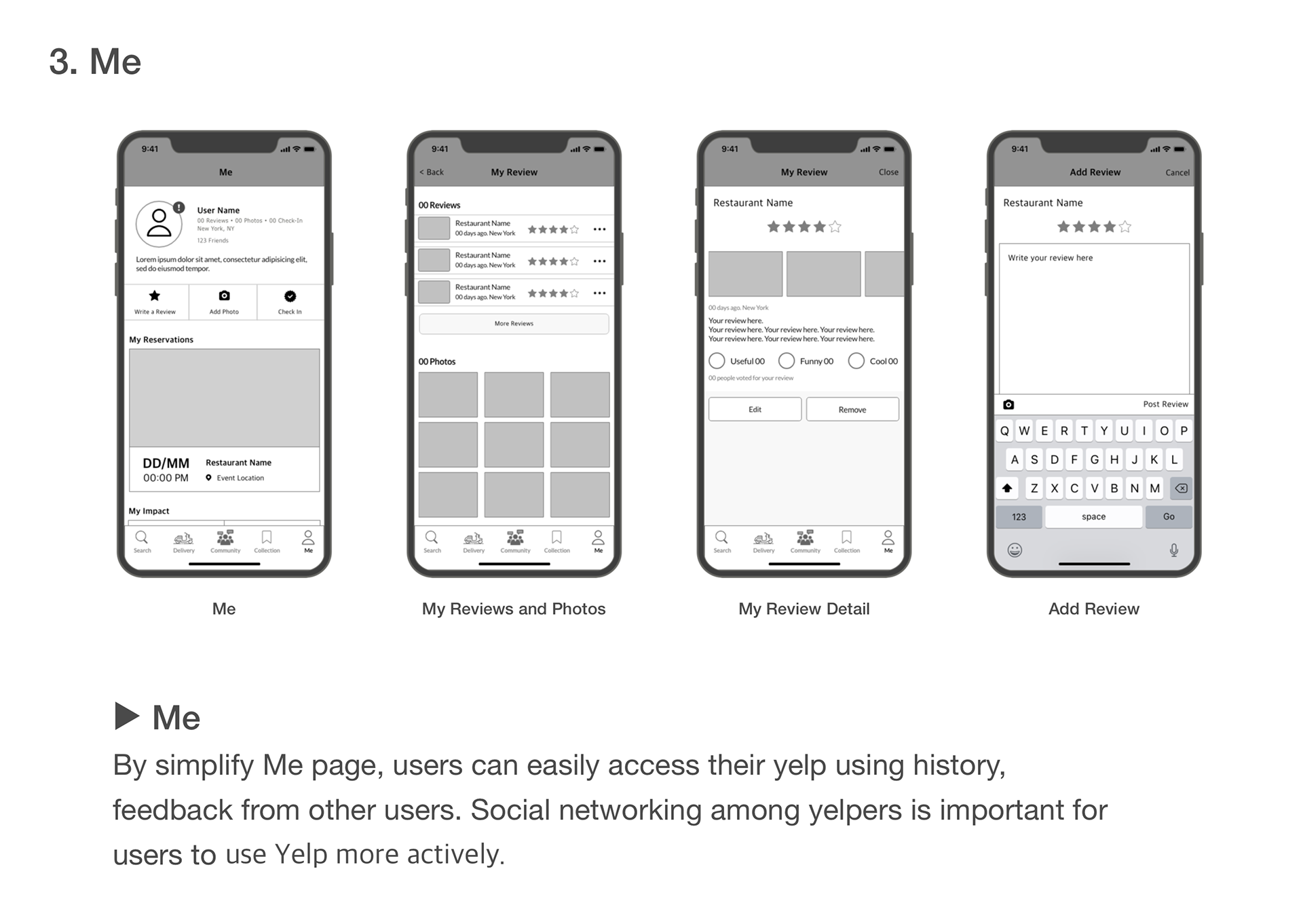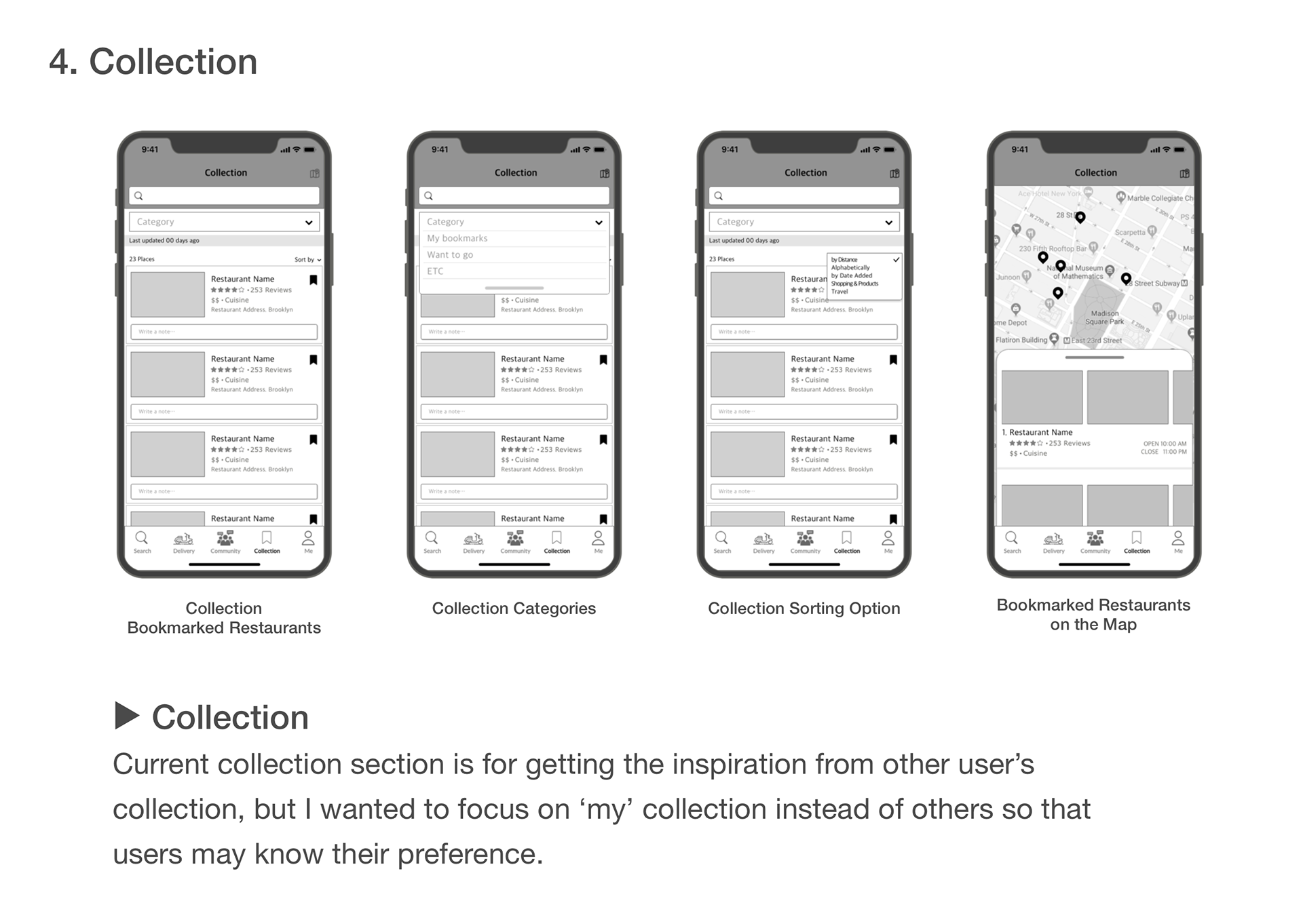 I iterated the prototype several times through user testing with 6 users. 
The purpose of this test was to find out whether users understood the solution concept easily
and whether this prototype meet the needs of users. The testers gave me great feedbacks.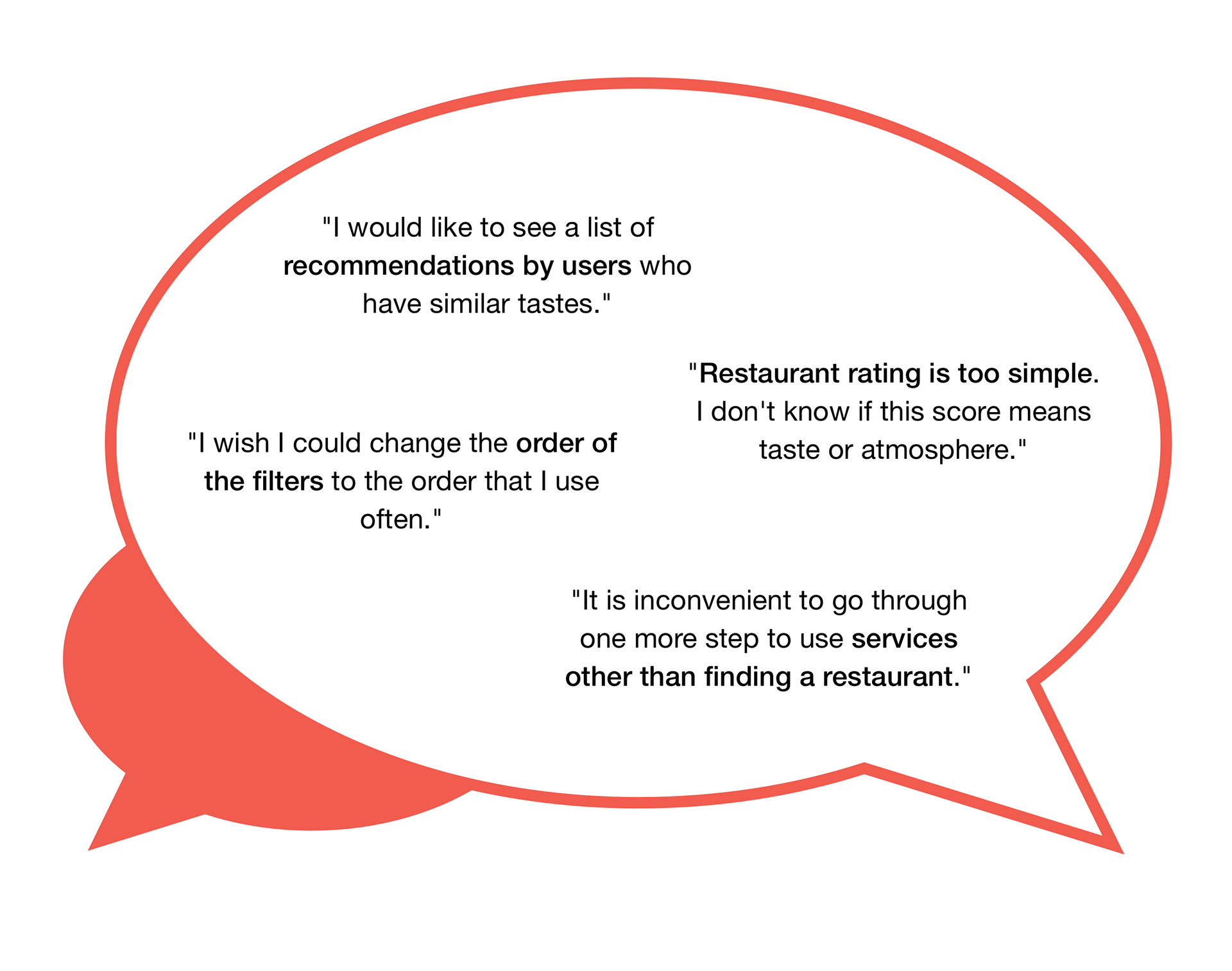 Visual Design & High Fidelity Prototype
Based on the precious feedback received from testers, I readdressed the solution and designed a high fidelity prototype.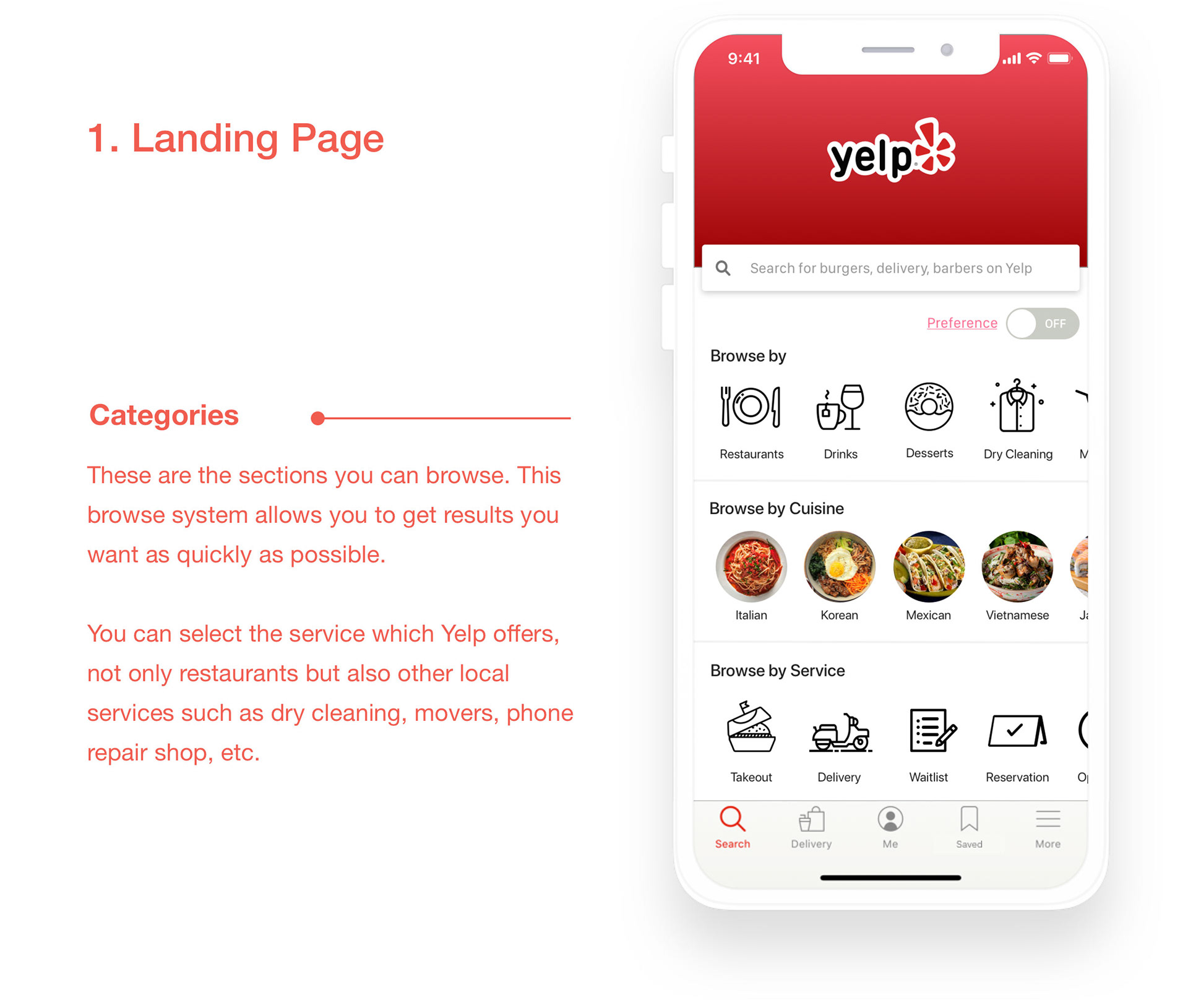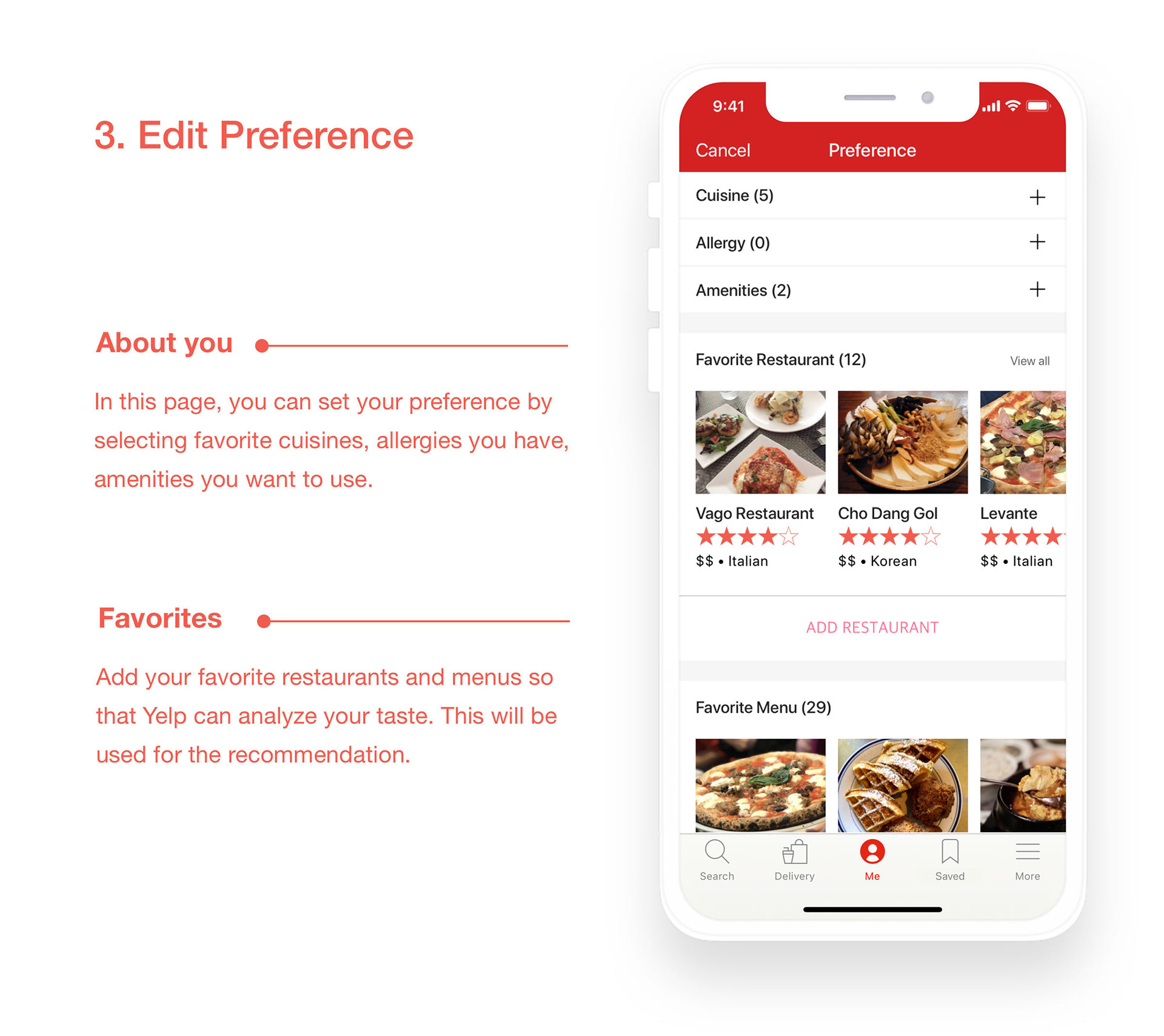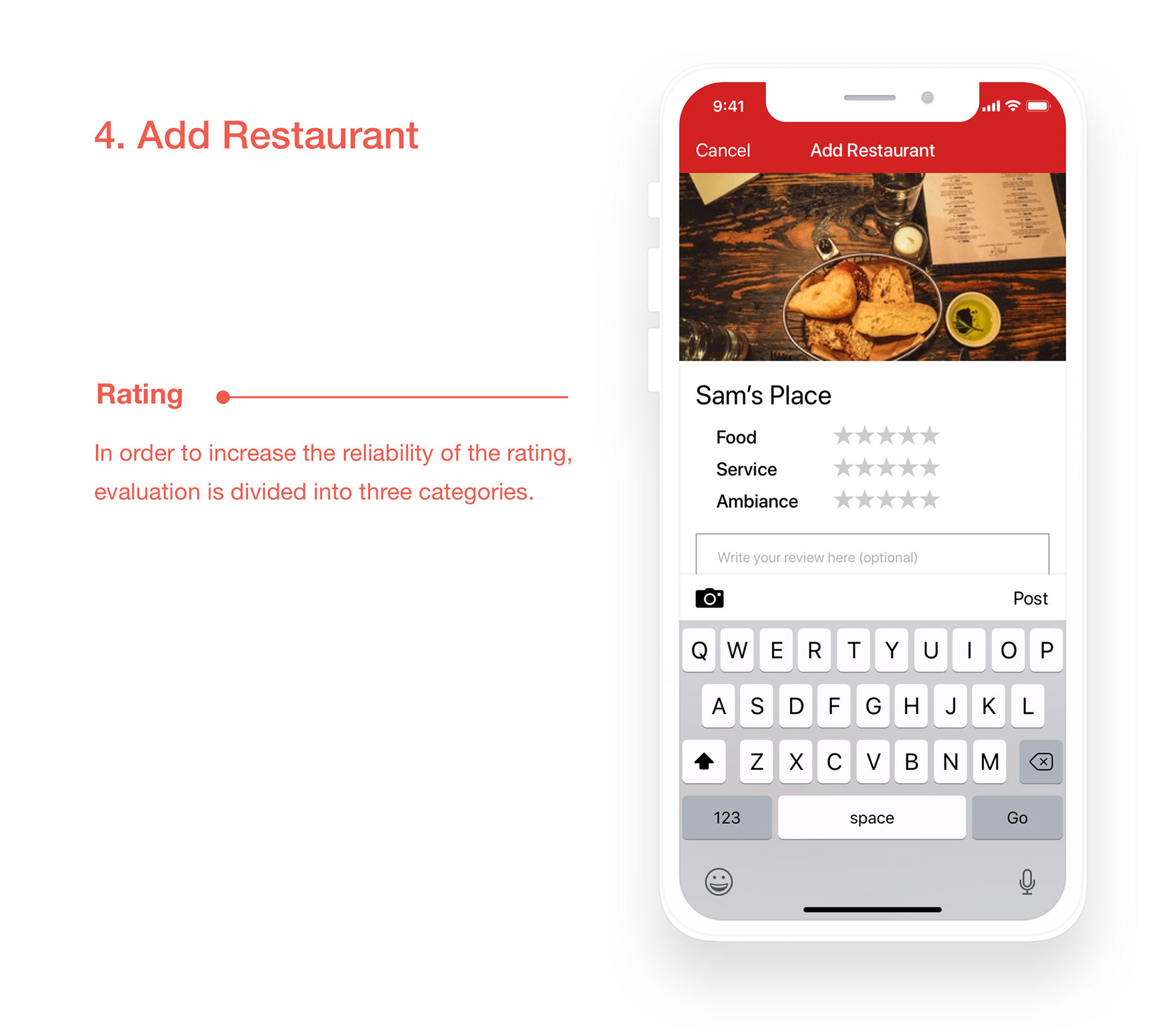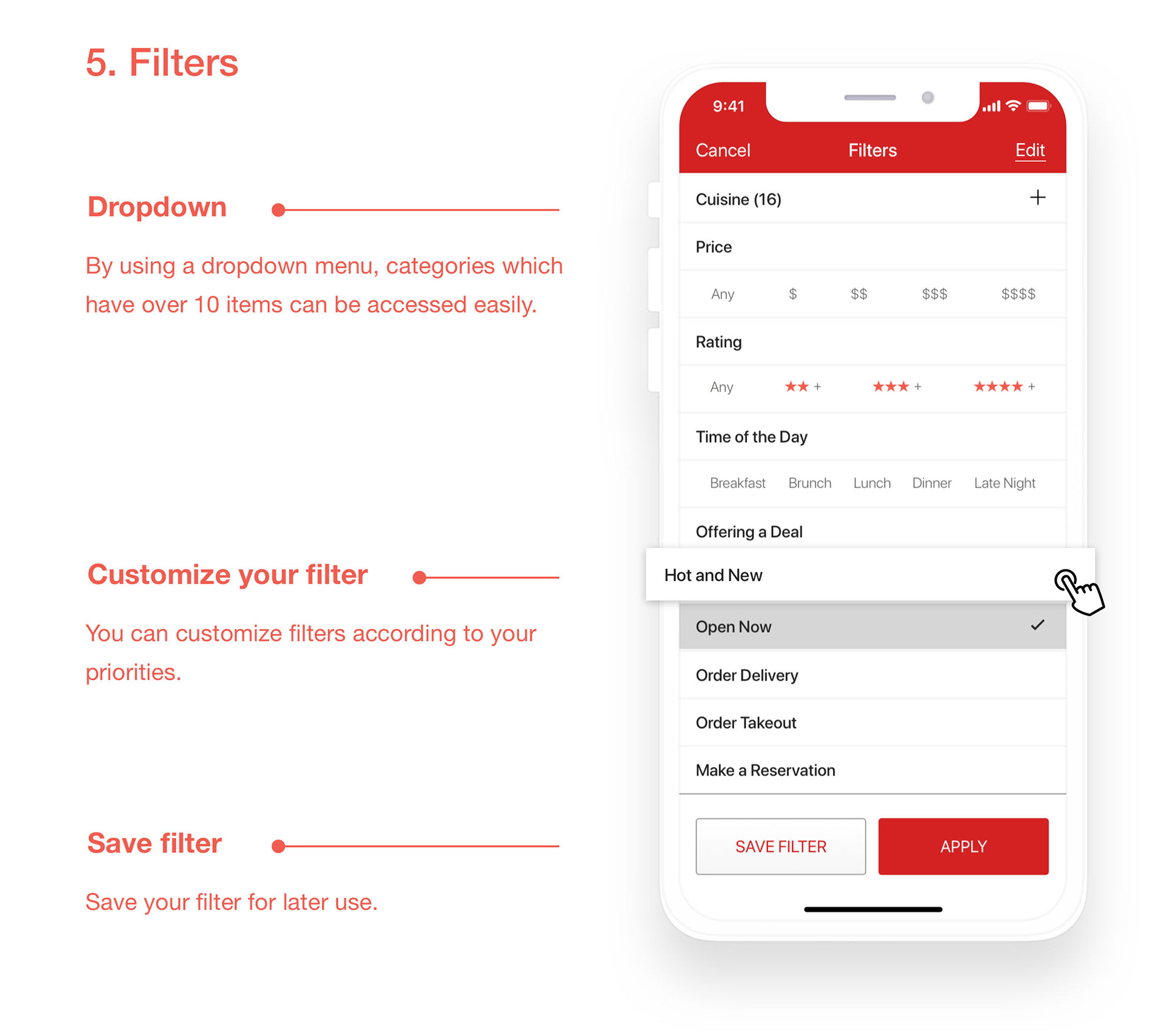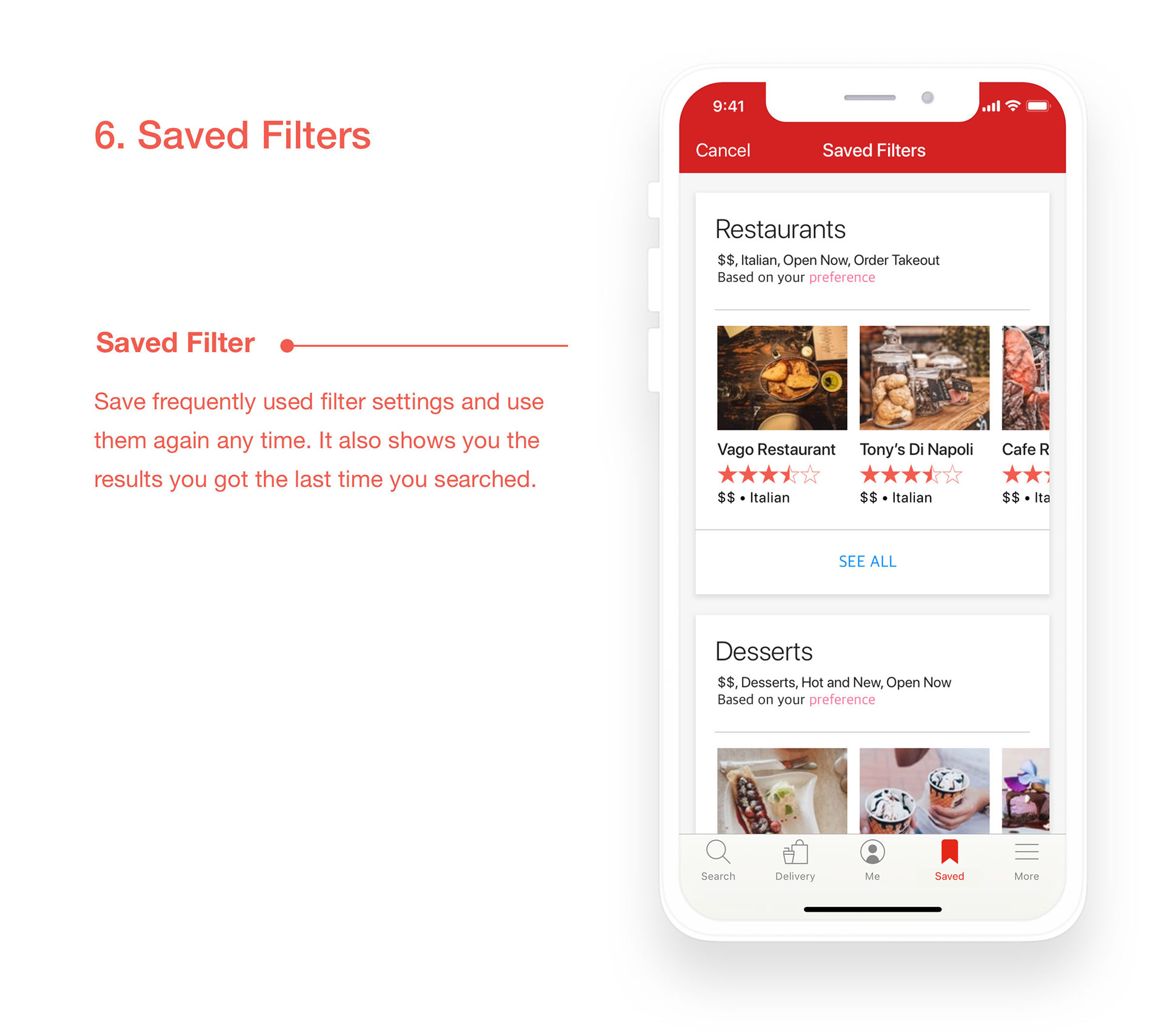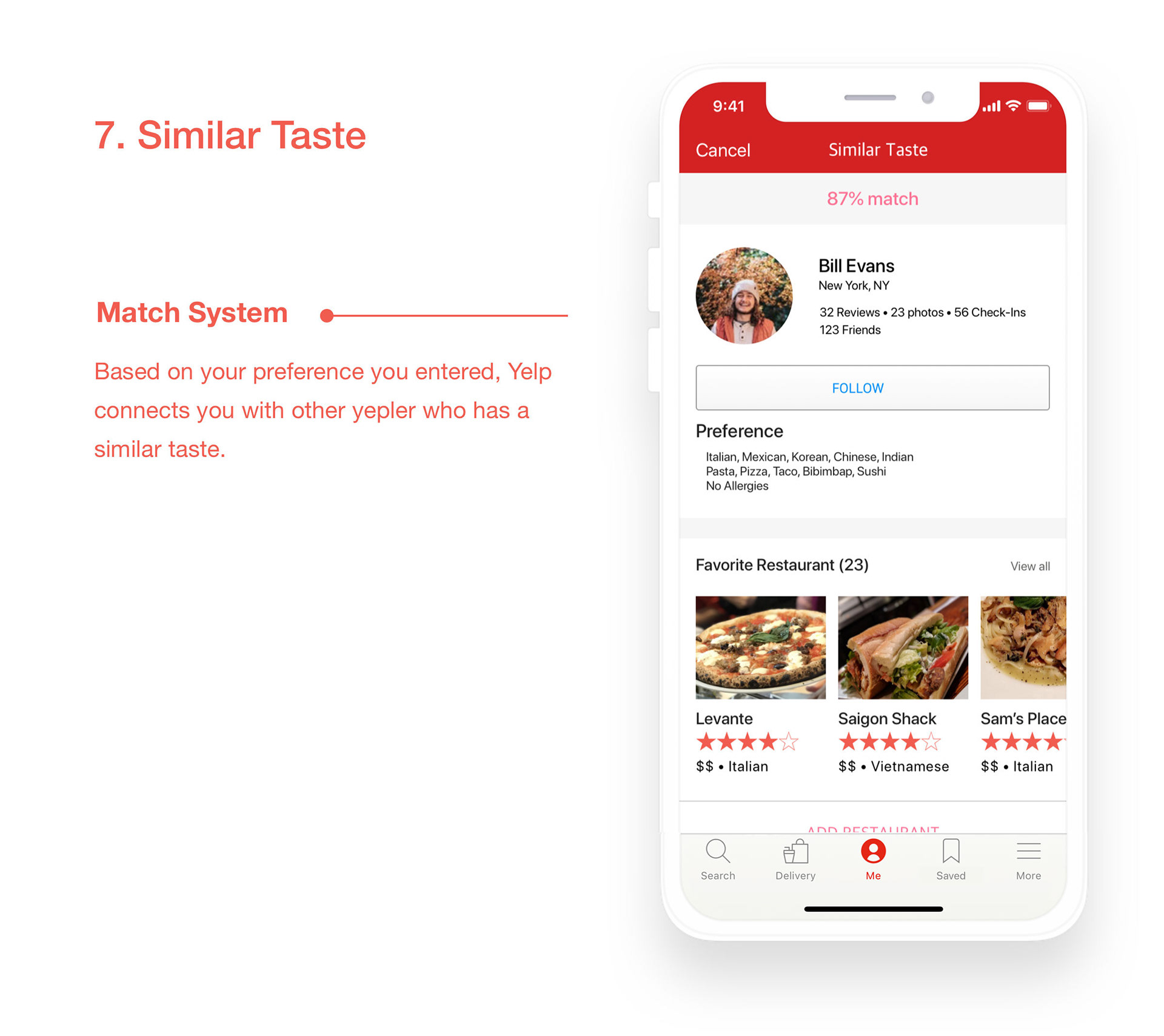 If there were second phase of this project...
  - Develop Navigation System
  - Revise communities category - preference system has potential to become a social network service.