Going through my father's recent illness, I wanted to create an inspirational piece for my father that would communicate to him the importance of his ongoing health to his family.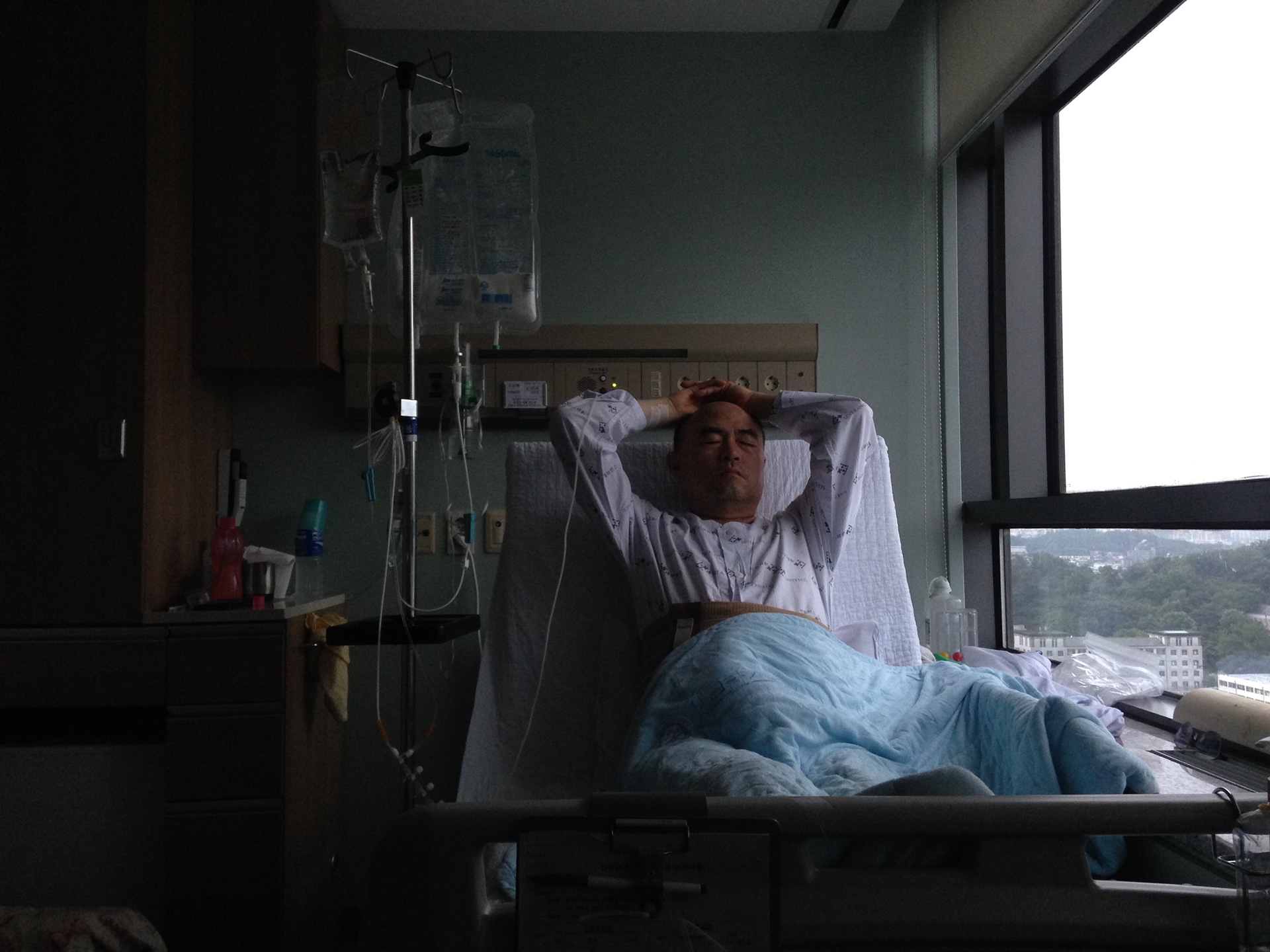 I chose to communicate to my father by bringing back old memories of ours. Because I believe that powerful story can change one's behavior. And this reminds me of my drawers.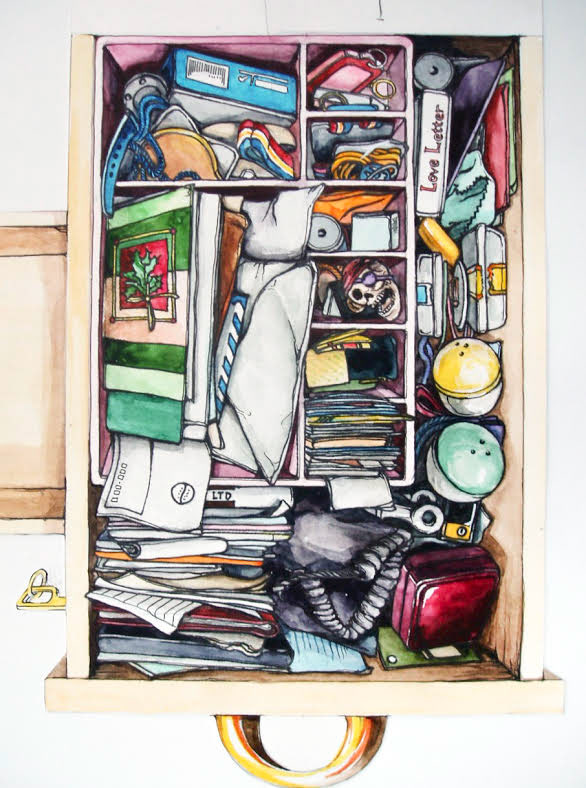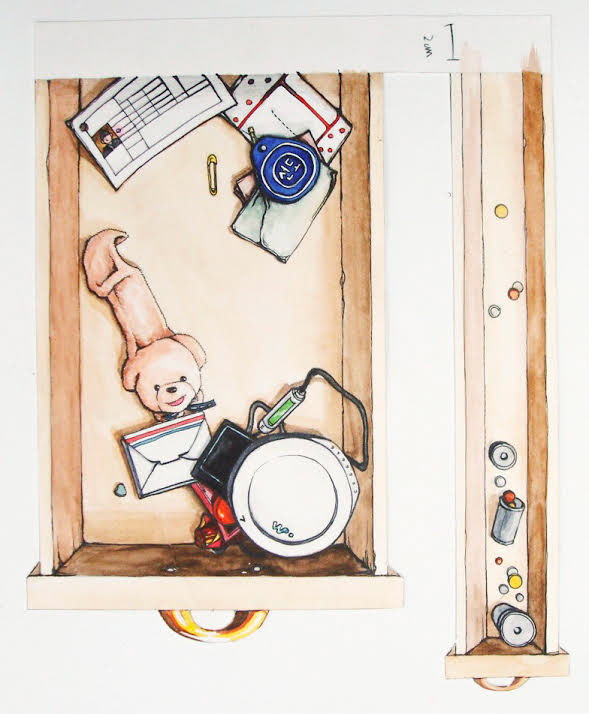 I have a drawer of my little collections from last 20 years. By telling my father about the story associated with those things, I wanted to remind him that he has a family that cares about his health more than he does. And I expected this experience will inspire him. Above is my drawings of my drawer that I drew when I was in high school.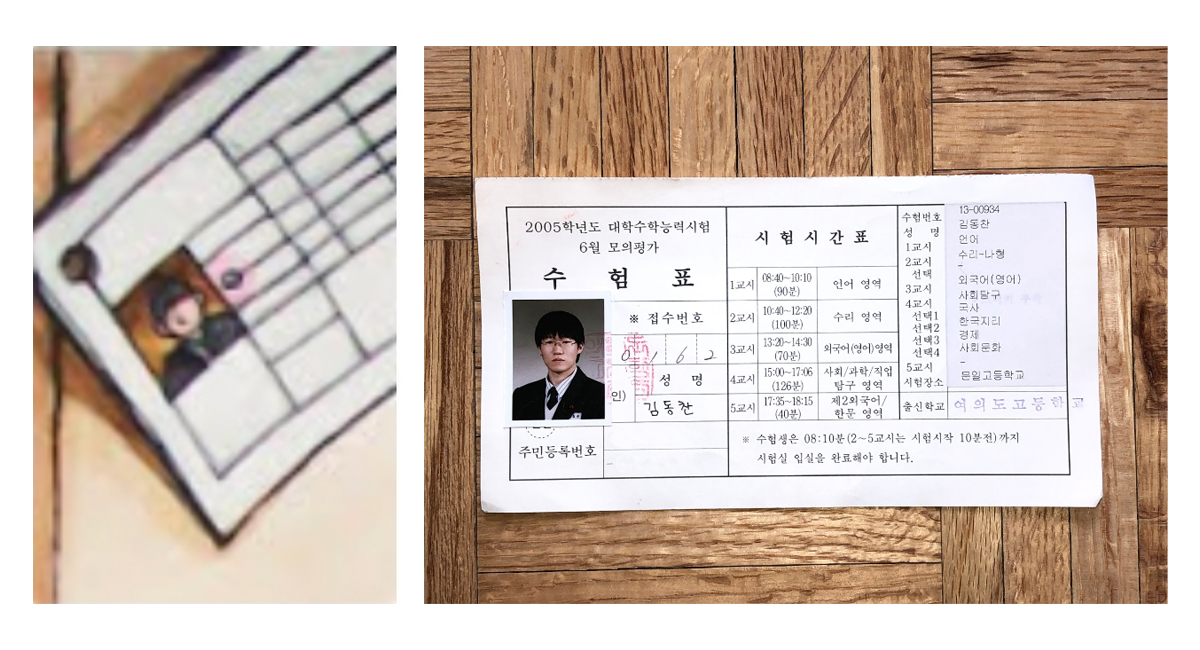 Test identification slip for Korean SAT
Thinking back on this, it was a difficult and painful time to prepare for the exam, because unlike SAT here, you only have one chance a year in Korea. I used to talk to my father on the way home in his car, after I got out of school late at night, and those times were great comfort to me.
Skull Key chain. I brought these from England when I was 14.
Since I was a teenager and a boy going through puberty, I didn't want to hear what others had to say and just wanted to be alone. My parents suddenly sent me to England for a month, for me to have a broad view. And there, one day, I found this key chain. It looked so cool at the time, so I bought it for my family and friend.  And they denied it.
A necklace case my father gave me after his business trip to Hong Kong.
I lost the necklace and don't remember what it looked like, but I still remember the moment he gave me this. I know these are such a small, tacky and obsolete items. They may be too small and nothing special to look at, but for me, each one is a treasure full of precious stories in it.
I decided to tell this story to my father through virtual reality. Because we have great physical distance since I'm in New York and he's in Seoul. Also, I thought VR would be an appropriate medium to show him the stories from my point of view.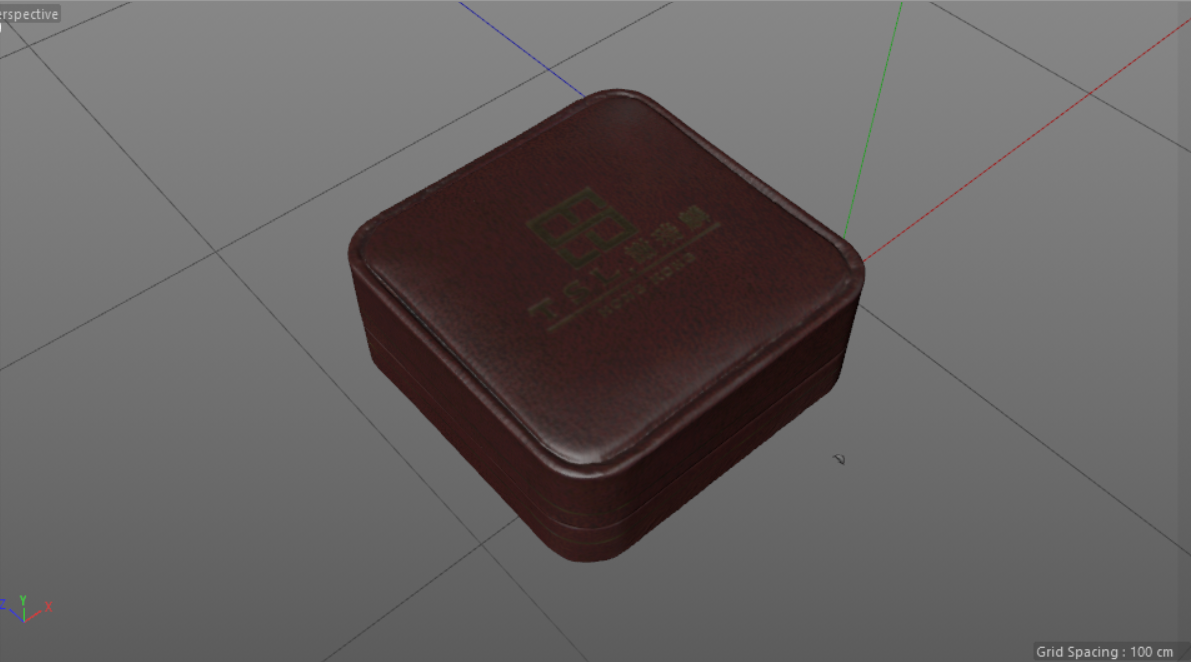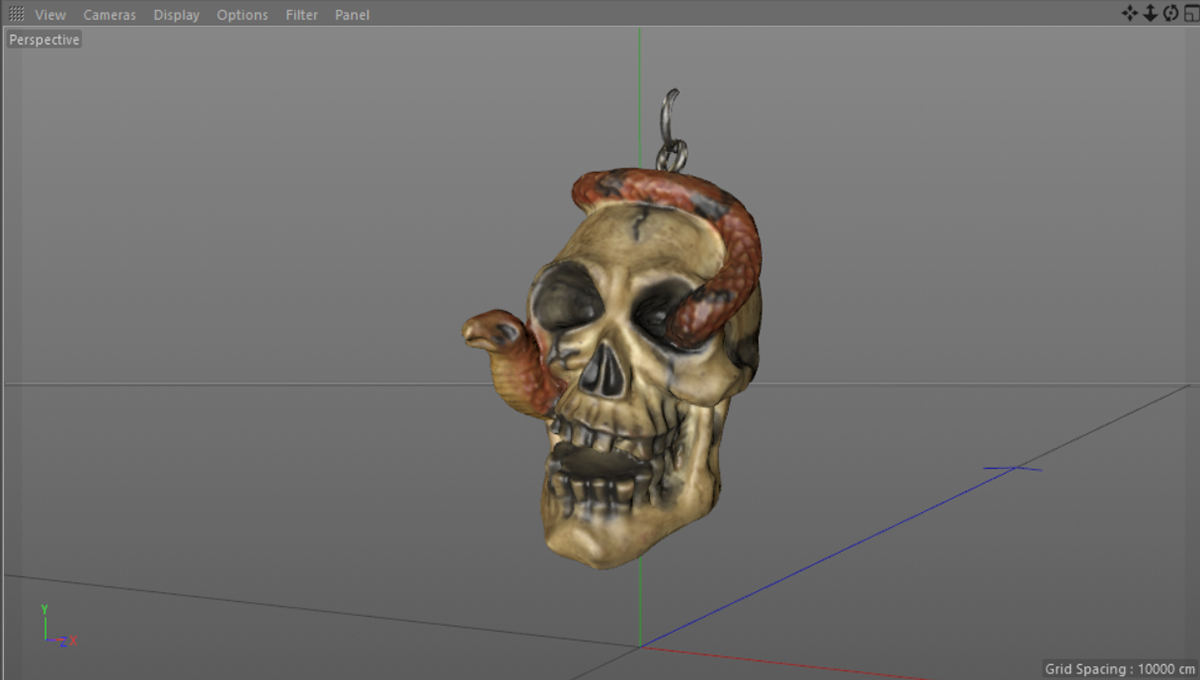 First thing I did was to bring my entire drawer from Seoul to New York and 3D scanning the objects in various ways. Left above is scanned necklace case, and right one is a skull key chain. Because of these objects are so small to get a result with satisfying detail, I had to outsource this process.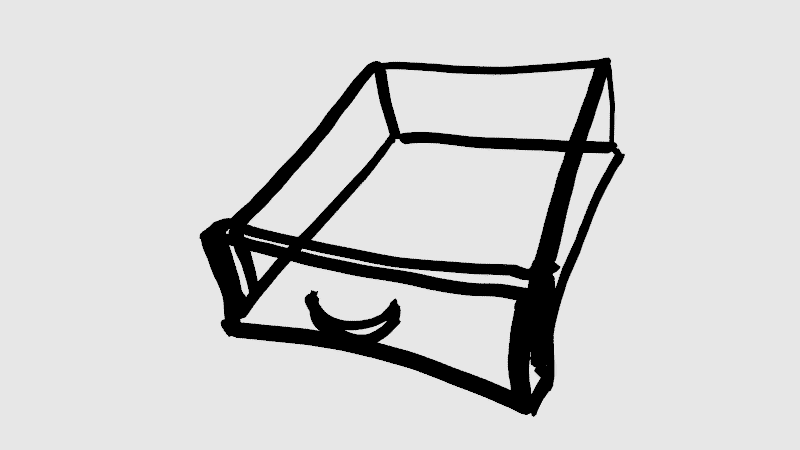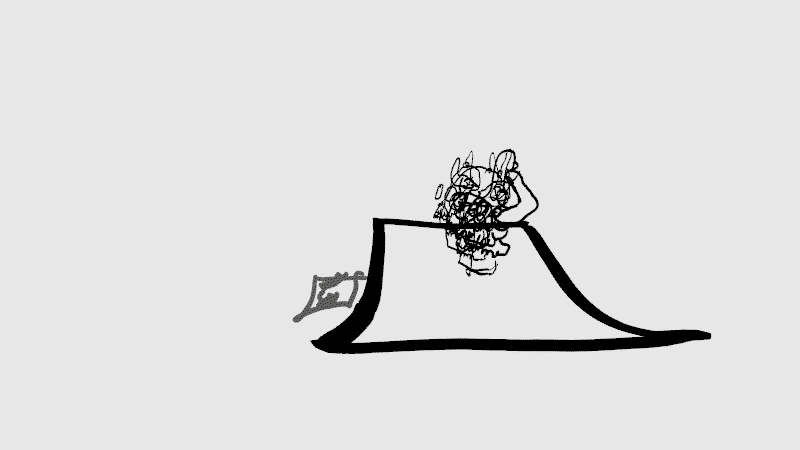 In addition to the 3D scanned objects, I added 3D sketches to depict my memories better. To make it enjoyable in many angles, I used virtual reality drawing tool, Oculus Quill.
All the spaces in this experience are hand-drawn pictures, because hand drawing gives warm and nostalgic feeling to the viewer that makes them easy to engage emotionally.
I tried to change the environment based on the item my father is viewing and the story he's listening to. The space in the video above is the interior of my father's car 15 years ago, where is related to the SAT test slip. As you see in the video, he can see himself driving car in my point of view at that time.
This is a theater where I've been by myself for the first time. It's related to the OST tape of the movie 'Love Letter'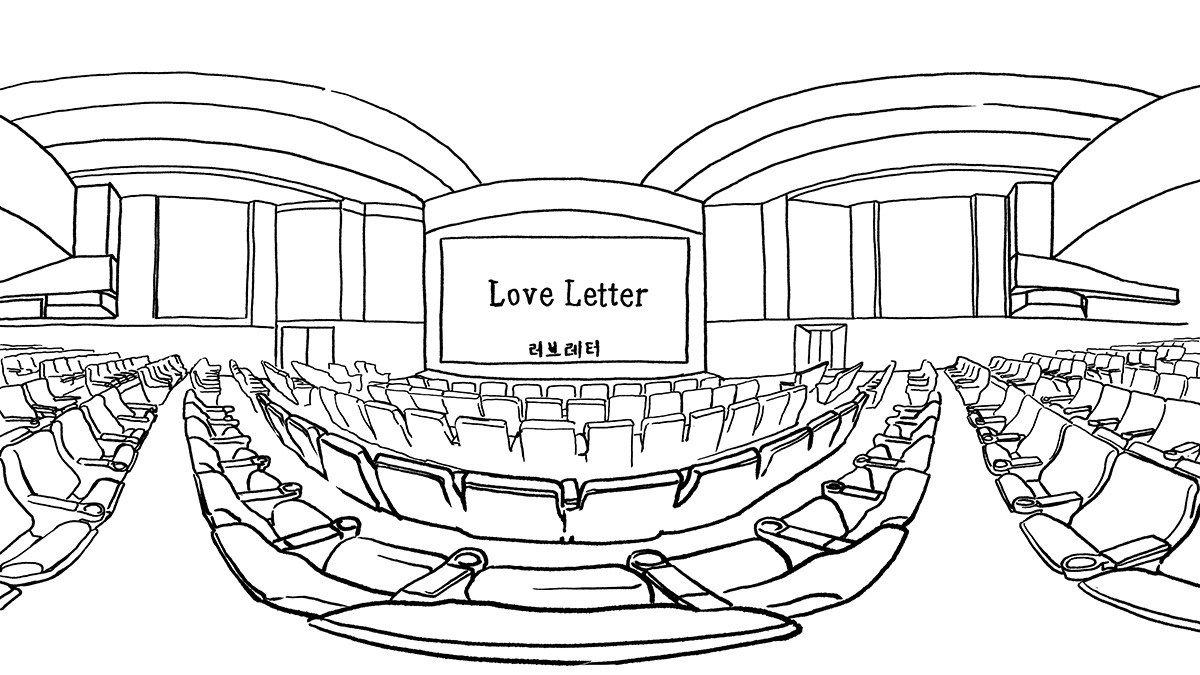 In the first scene, my father becomes myself, sitting on the chair in my living room in New York. While he's sitting, the objects in my drawer start to appear in front of him. He can grab and drag the object to observe it. And with that, the story begins with my monologue.
On my father's 61st birthday, I showed him this work with the help of my brother in Korea. I don't know if this experience may have changed my father's perspective on his health entirely, however I hope that this would be the first step for him.
"They all seem to be daily moments passing by, but looking back on them they are all the more special. I thank you for remembering these moments and bringing them back to life for me. Very good.. it was touching."