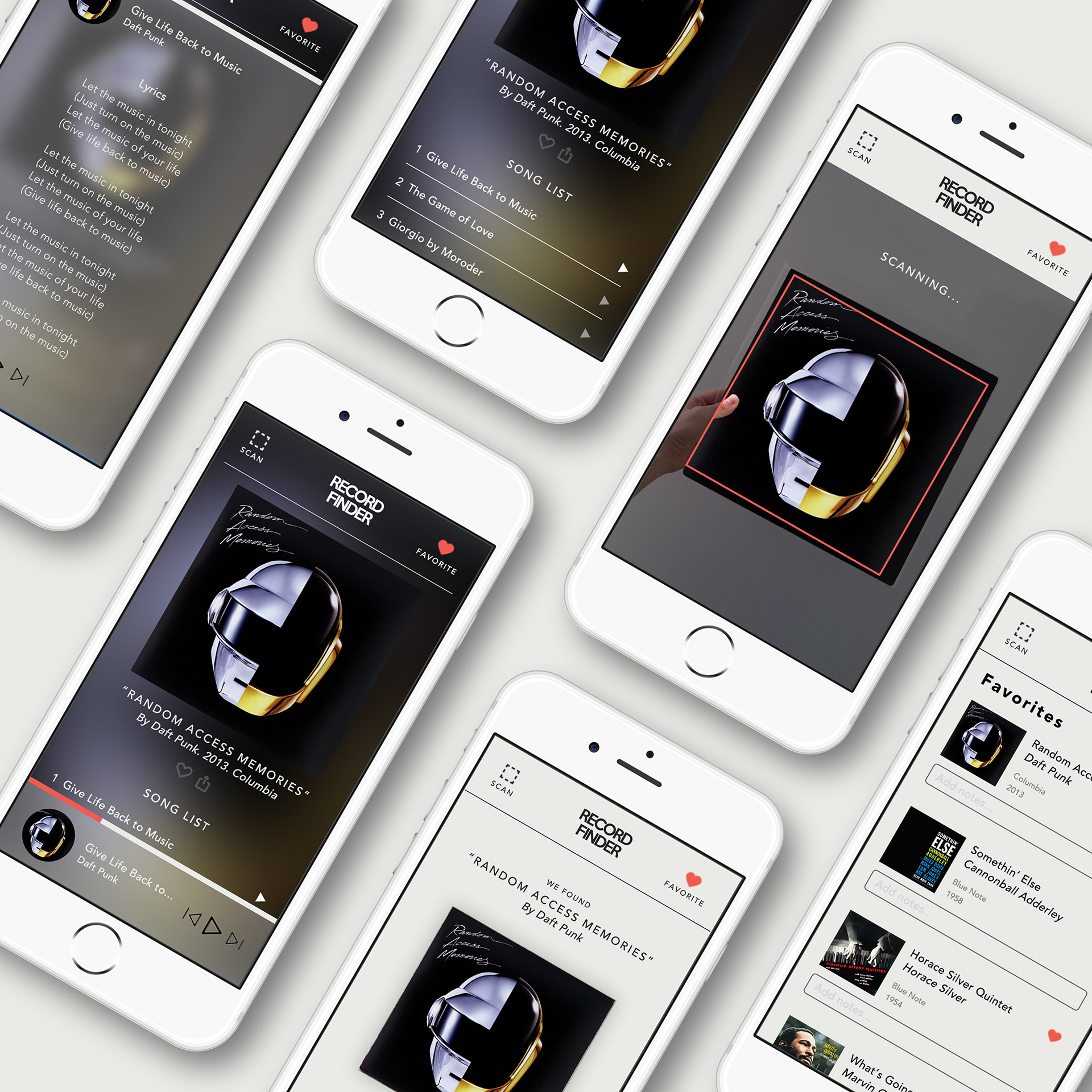 Vinyl industry has been re-emerging these past few years. Unlike its popularity, there aren't that many great apps that handle this industry. The challenge is to create an app that would encourage users to experience seamless vinyl record shopping.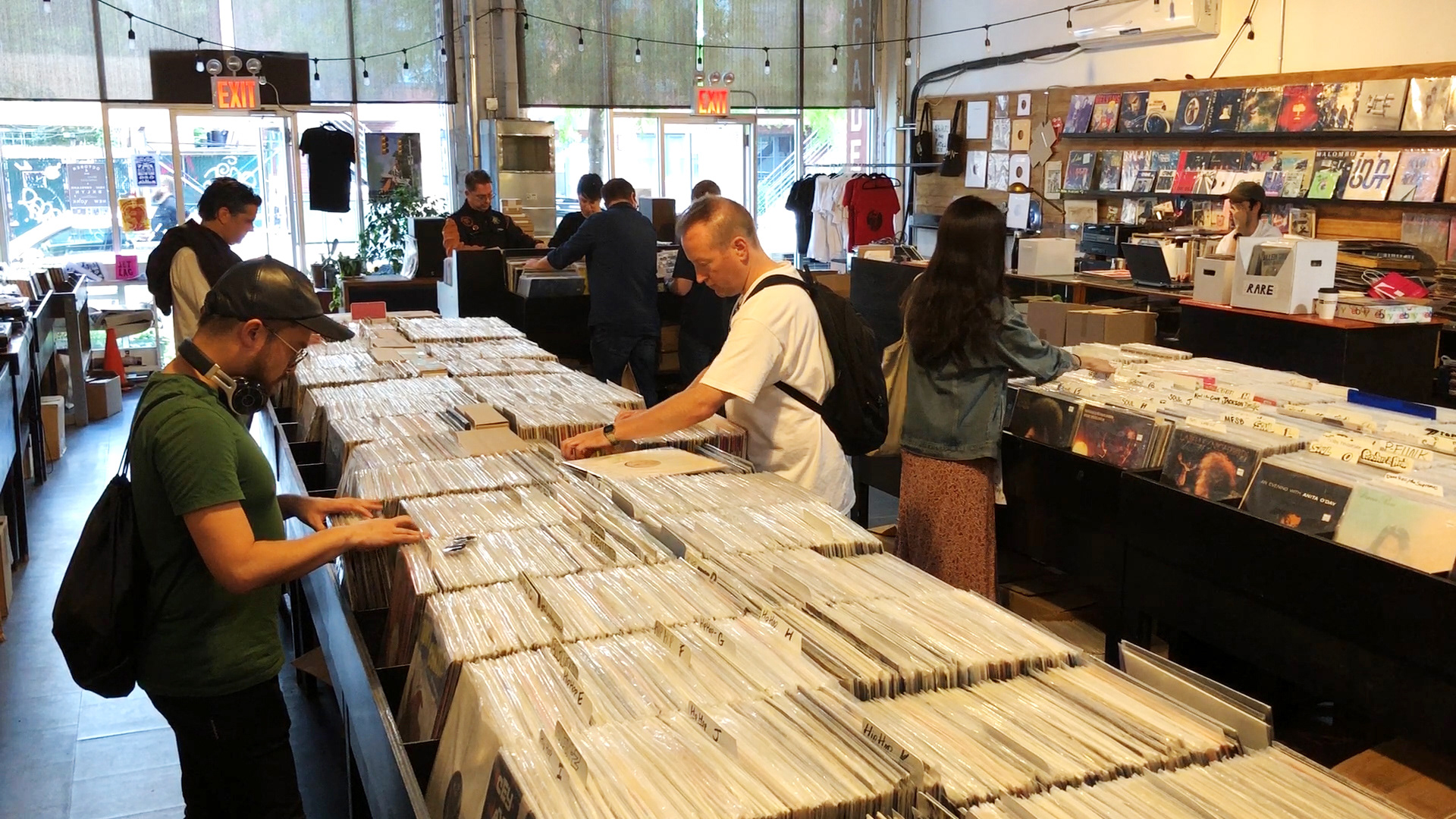 Resurgence of vinyl records
According to Nielsen, in 2016 vinyl LP sales hit 13 million. Forbes recently published that number jumped to

 

over 30 million units in 2017

. People who bought the vinyl LP say it's an experience that's been lacking in this digital age. And they also say with the vinyl records, you cannot be a passive listener.
According to data shared by research firm MusicWatch with Digital Music News, a comfortable majority of vinyl sales are for used LPs, not newly-created product. According to MusicWatch, roughly 62.5 percent of all vinyl purchases currently involved used product.  -Digital Music News. 2016.07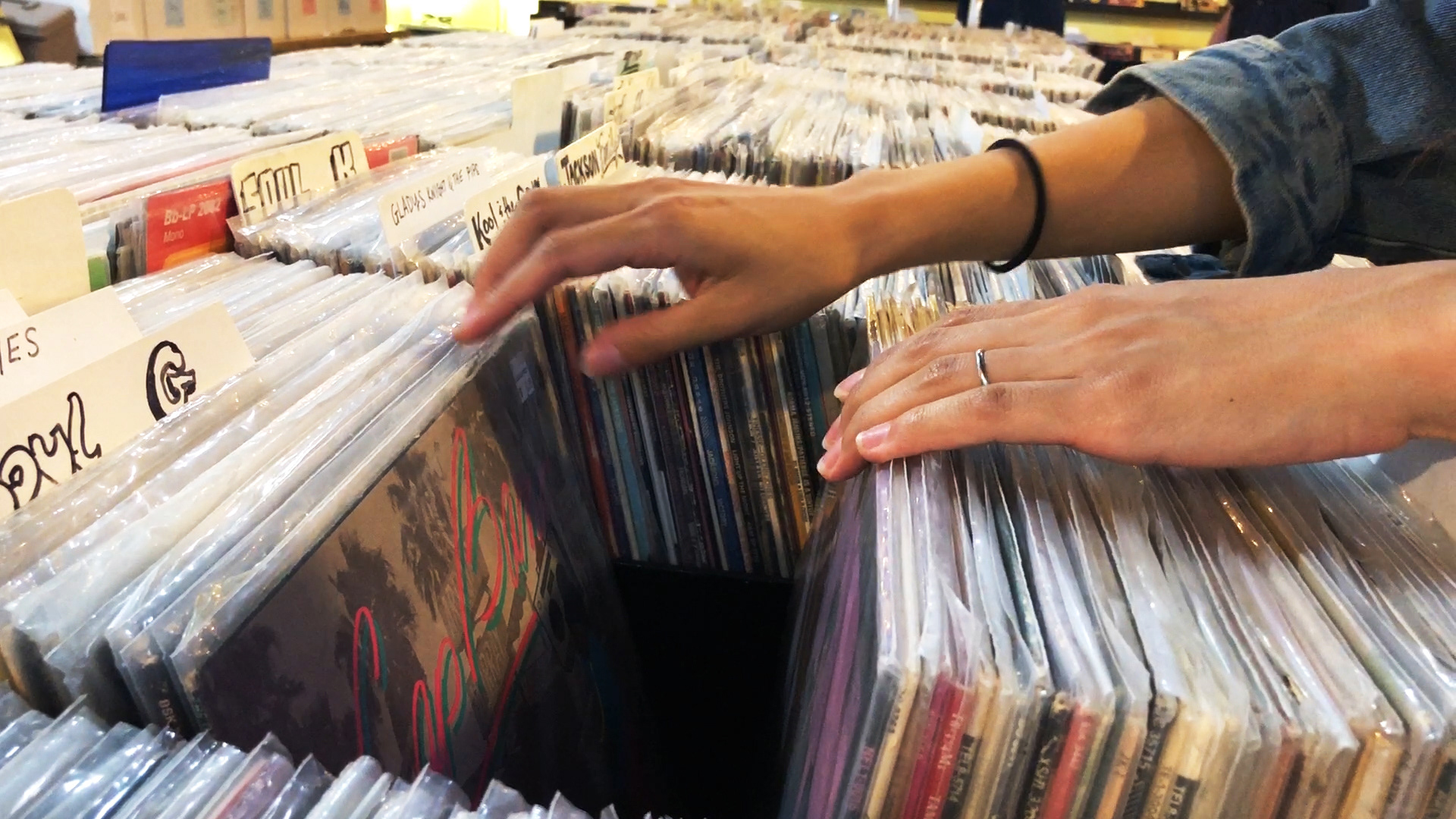 ​​​​​​​I interviewed few customers at the used vinyl record shop in Brooklyn.
According to the interview, many of them come to the record shop for a

record treasure hunting

. 
Vinyl beginners visit a record shop and are wandering in the store because
th
ere are too many records they've never heard before

. Even if they found a nice-looking cover they want to buy, they still don't know what kind of music is in it. 
Also,
the lack of previewing the album
hinders them to purchase the vinyl record. Many times, the customers need to turn on any kind of music search engines, which is a hassel to do it every time.
The main reason people enjoy listening to vinyl is that you are owning the music you listen to, unlike streaming. In order to help users find their collectible treasures, I chose to create an app
that allows users to preview the album they are interested in, through image recognition and augmented reality.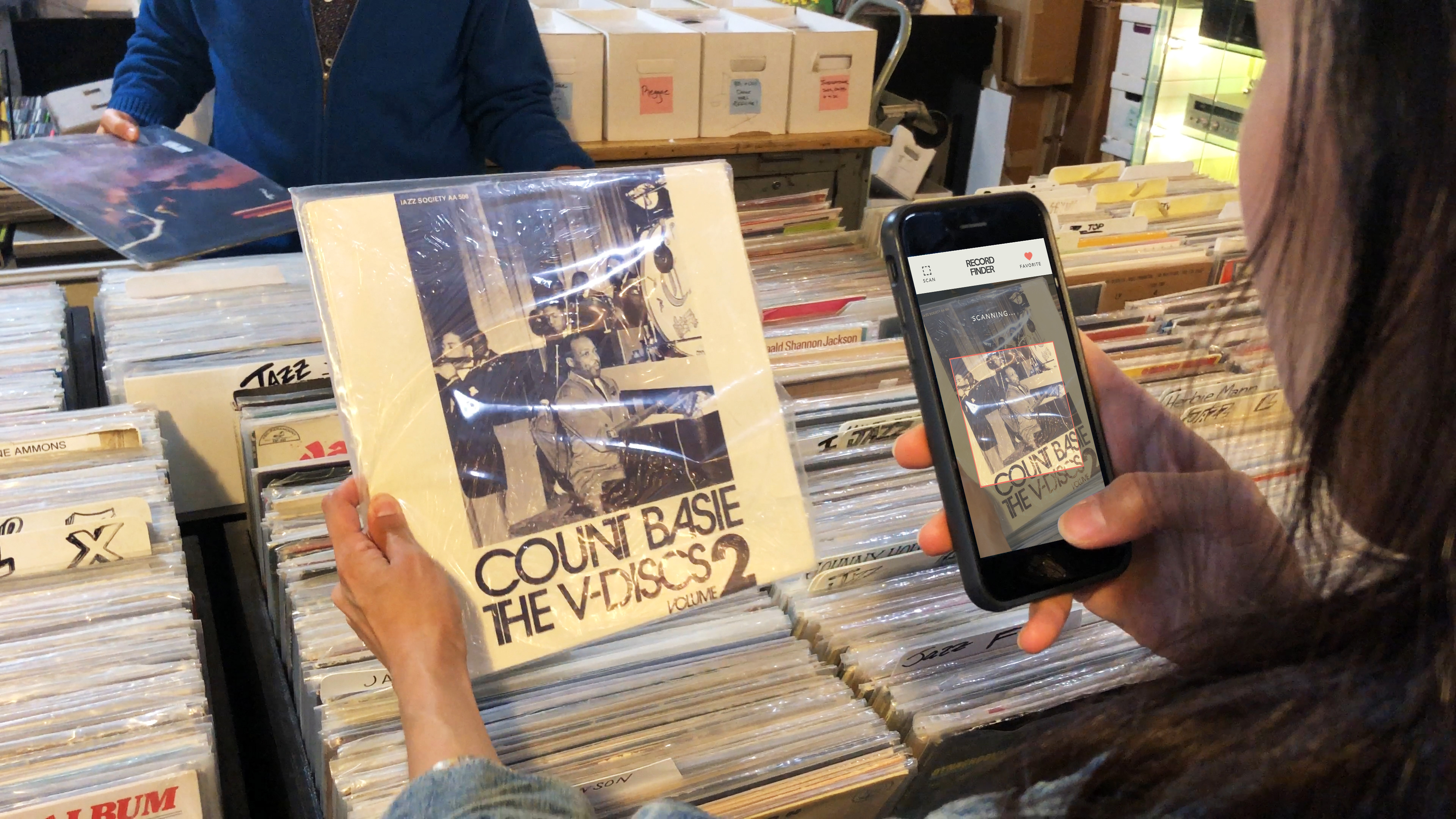 • Image Recognition: Fast & Easy


   - Image recognition allows users to get the information about the
     album immediately. 
   - It's easier and more convenient way of searching music.
• 
Collections: Favorites & Wishlists


   - Make their favorite album list 
   - Add note on each album if users would like to write a brief memo for
     future purchases.
Design concept & Wireframe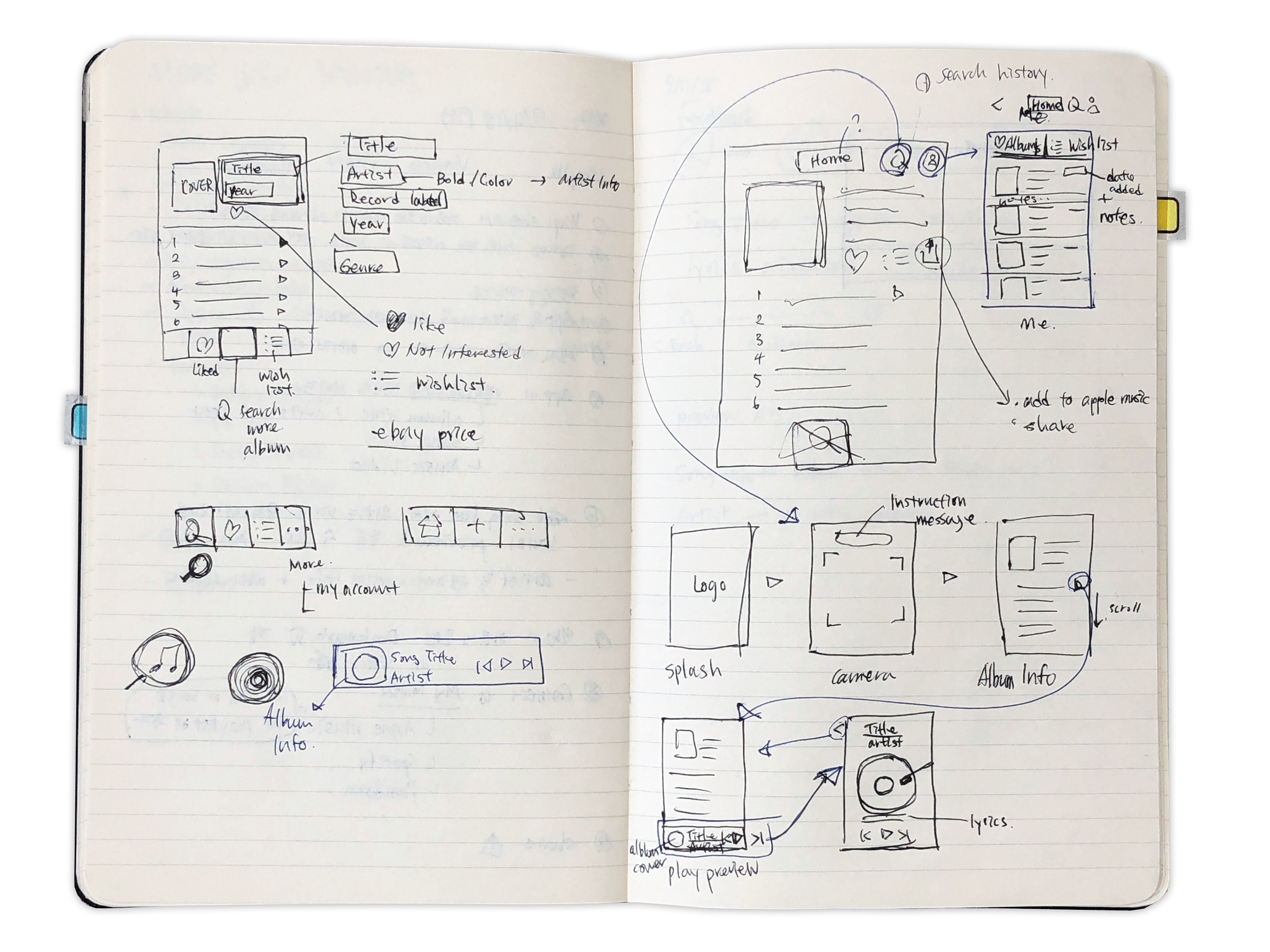 The concept of the first version of UI design was inspired by a turntable and a vinyl disc. 
I used circle shape and curved line for a song list and play status.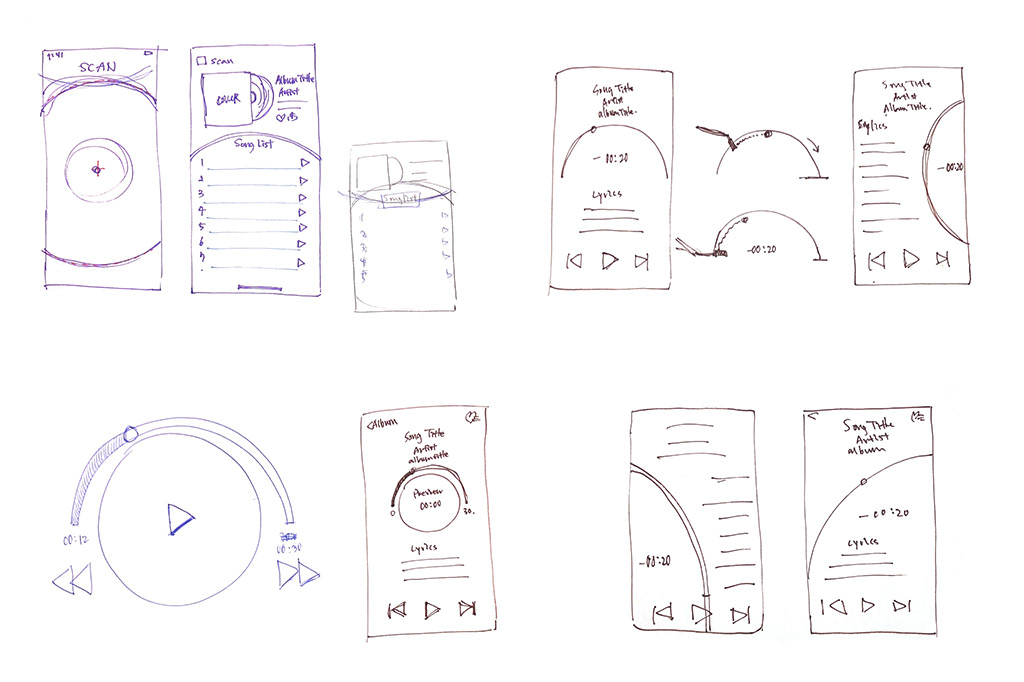 Although I liked the concept of disc-shaped design, but this draft seemed out of style and was hard to use the space efficiently.